Best Hotel API Provider Companies: Our Experts Pick For 2023
The facility of booking your hotel through online applications has paved a great way for hotel technology with API programs.
They provide customers with all the necessary information required about a particular hotel property to complete their booking process.
The main aim of any Hotel Booking platform is to provide its customers with the best deals and stay popular around the globe.
They are equipped with all the real-time information regarding different types of hotels so that customers can make their selections readily at their fingertips.
If you want to learn more about What is a hotel API and how it can be useful for hoteliers, head over to our blog hotelier's guide to API.
Discover The Best Hotel API Providers And Why They Stand Out
In this list, we have compiled the best paid and free hotel api providers that take your business growth to the next level. Check them out and integrate the one that suits your current business needs.
It crawls through over 200 OTA platforms to collect data and conduct a hotel competitive analysis to provide you with the best pricing for a particular hotel.
It is an effective hotel pricing monitoring tool that offers hotel rate intelligence and allows business owners to keep a hold of multiple pricing strategies of their competitors. 
Also, it helps you to keep a check on hotel price parity so that you can maintain a positive brand image in the market.
Overall, it provides your customers best hotel deals to maximize your revenue generation.
Google Hotel APIs is a web service that enables its users with great hotel searching and booking functionality.
It provides real-time information on pricing, inventory availability, and reservation management.
Through the application, developers can help their customers to choose a suitable hotel property as per their requirements by providing them with deep insight and knowledge regarding the same.
Also, they can check multiple reviews posted by other customers and can accordingly decide on their decisions.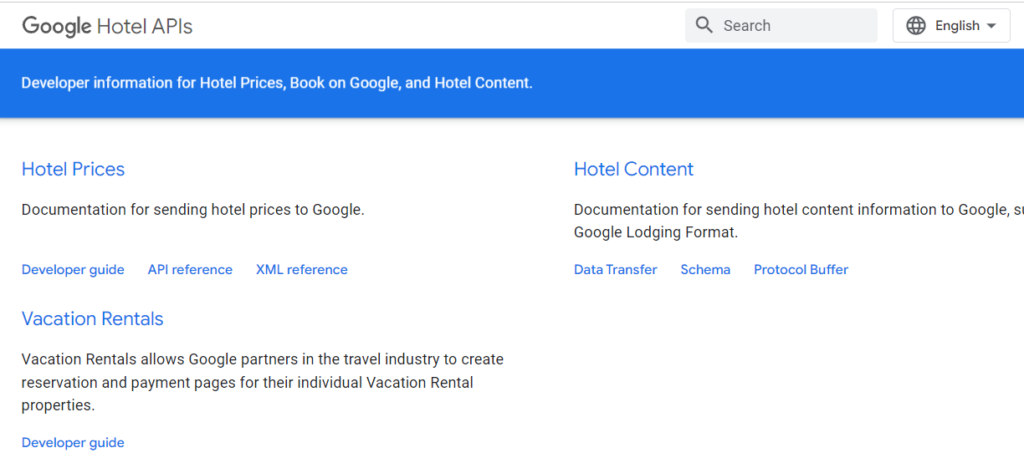 EPS Rapid is a Hotel Review Provider that provides travel companies with access to different reviews posted by previous guests and also offers them real-time competitive pricing.
It is an easy-to-integrate solution that enables you to provide your customers with customized hotel bookings.
You can offer wide access to multiple properties online, region mappings, rates, and much more to enhance your customer's overall experience.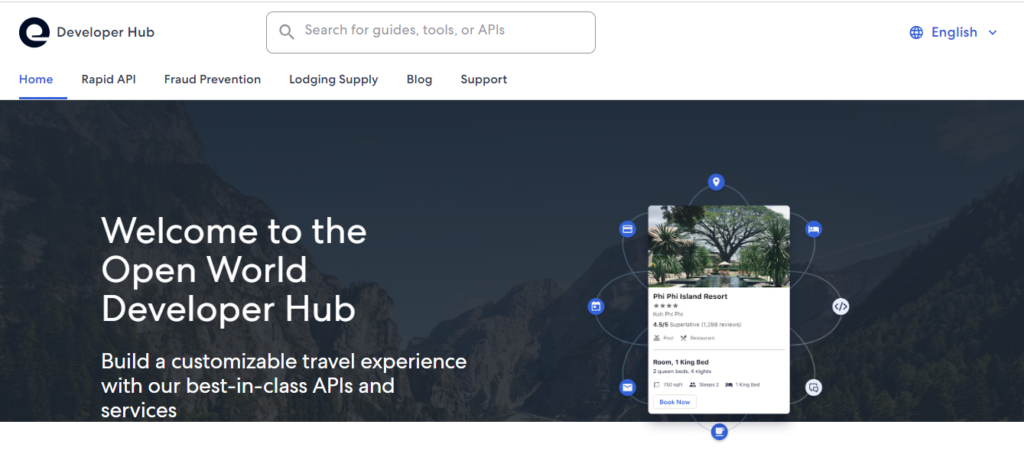 This is a leading business-to-business hotel tools provider in the travel industry that aids in connecting various hotels and small chains, distributing hotel data, and other business operations. Improving such services enhances your visibility so that you can enjoy maximum booking benefits through customers.
Also, this global distribution system provider offers businesses a platform that could be used for offering hotel inventory and amenities to their respective customers.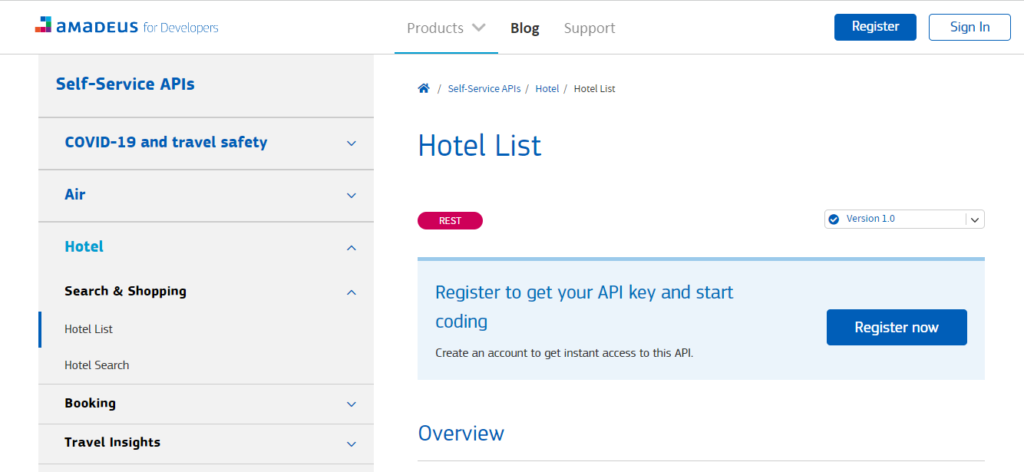 This hotel technology provider is a global platform that adds various travel agents to connect with over 140,000 hotels in 200-plus countries.
It is a suitable portal for travel agents planning to build a sophisticated application for their customers to avail all the benefits of leisure travel.
You can include real-time hotel information such as pricing, inventory availability, booking facilities, and cancellation, all together at a single platform.
If your main aim is to provide your customers with a seamless and hassle-free experience, you can count on Expedia that can assist you in the same.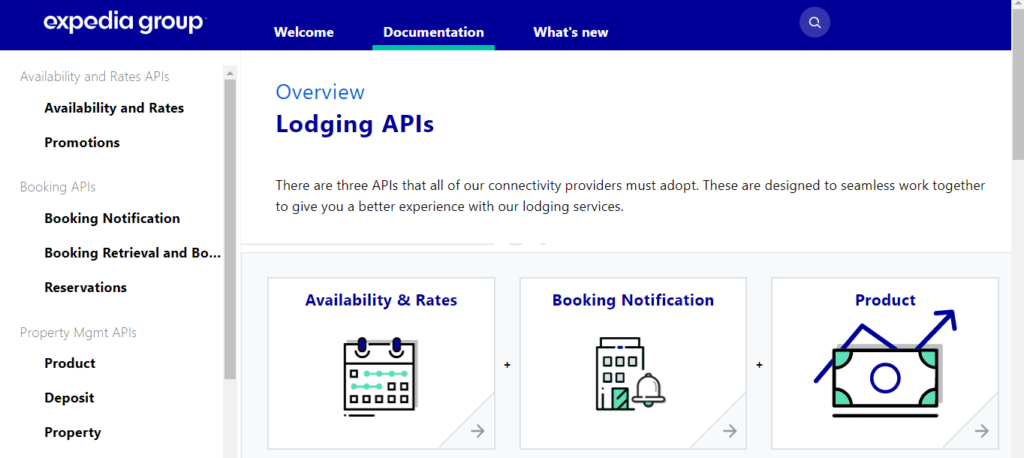 Cleartrip is a hotel booking API provider a useful booking API software that allows their customers to directly take bookings for their listings.
It is a user-friendly solution that offers both mobile and desktop users to allow their customers flexibility.
You can use the application to successfully integrate with your business software to make the process smoother and aligned with the entire business strategy. In addition to that, if you want to make your business operations faster, easier, and more effective, we have created hotel business intelligence tools list for you.
One can easily search for hotels, assess different information, book a hotel, and even make cancellations as per their requirements.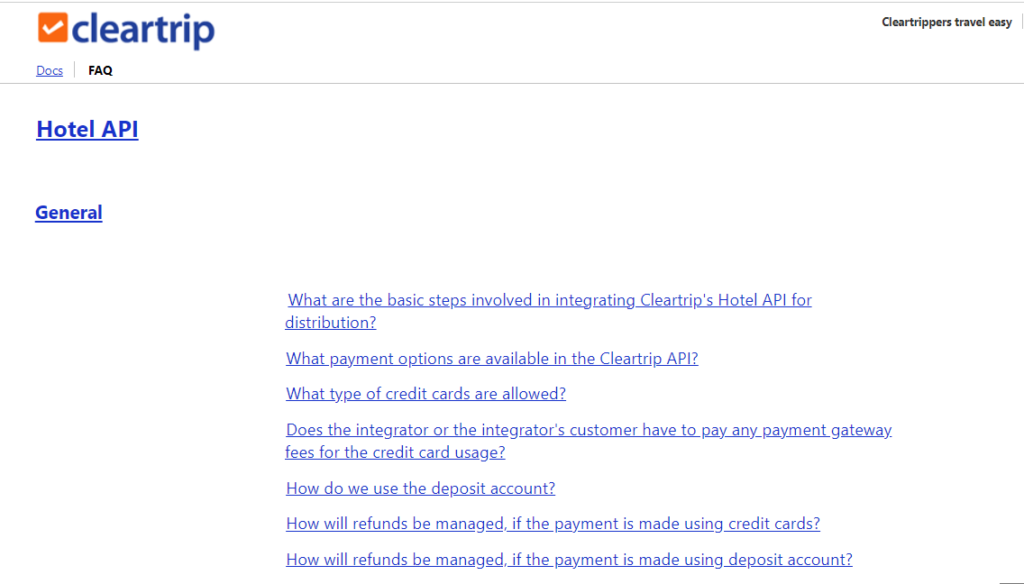 Airbnb API is the perfect tool that allows hotel business owners to import listings and sync databases. One can set dynamic pricing and manage their listing through various features available and automates functions to enhance the guest experience.
You can easily change your information and pricing at a given time as per the situation and availability of services.
Tripadvisor API is the Hotel Content API Provider that lets you compare prices from OTA platforms and allows you to discover the best deals.
Also, the application provides you with detailed insights based on your search queries such as traveler photos, reviews, key attractions, facilities available, and much more.
You can count on it as your travel guide that makes your traveling much smoother and hassle-free.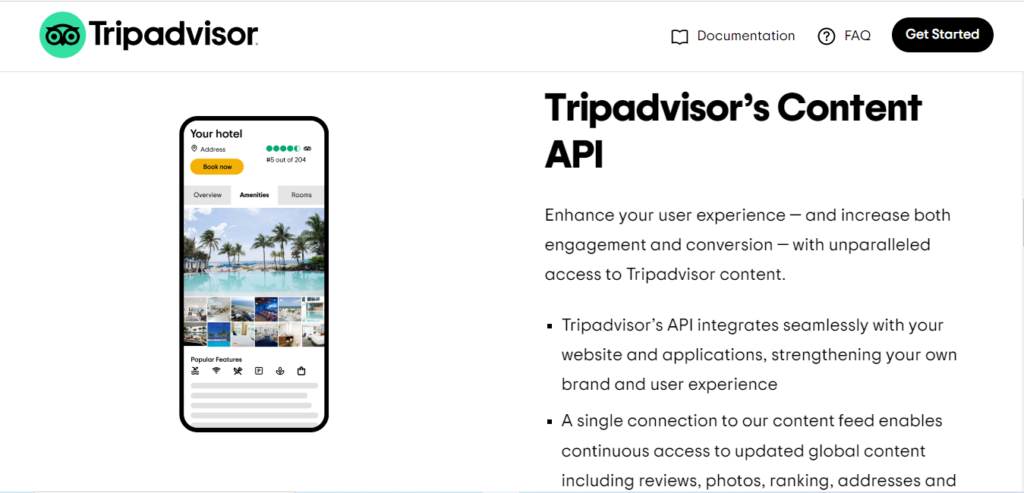 Hotwire API is an effective travel software provider that allows its customers to quickly fill up remaining airline seats, hotel rooms, and end rental cars.
Customers can easily book high-quality services at reasonable costs to avail the best deals.
It provides a distinct search engine through which you can discover discounted rates. Hotwire is a perfect tool if you are planning to design software of your own.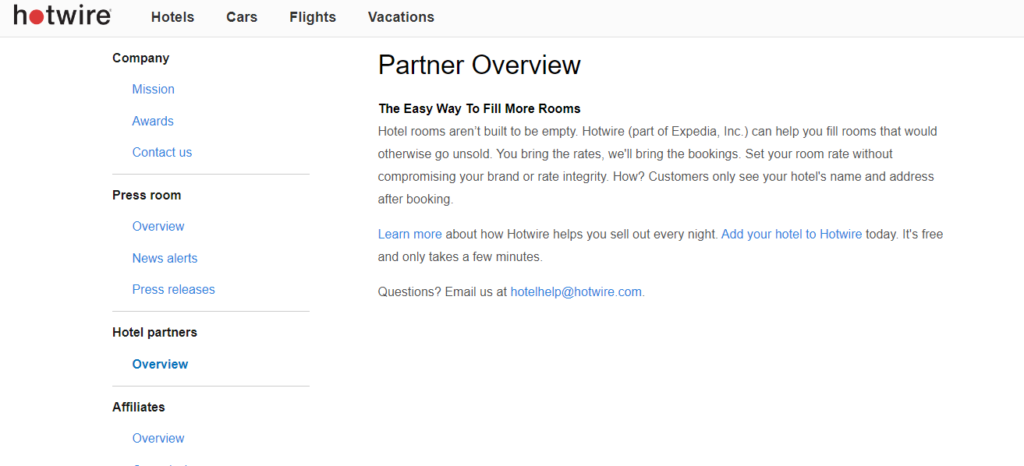 The Priceline API is a quick solution to get a hold of a different range of properties based on a search query.
With their wide search inventory in over 20,000 locations globally, your client can easily search their suitable inventory at the top of their fingers.
This Instantly gives access to the best of properties with the best prices to your customers with the best of deals.
Furthermore, the application also offers a fully customized booking engine as per the needs of business owners. Plus it provides hotel pricing data helps that helps in creating an excellent hotel room pricing strategy for their customers.
So, it's a win-win situation for both customers and developers.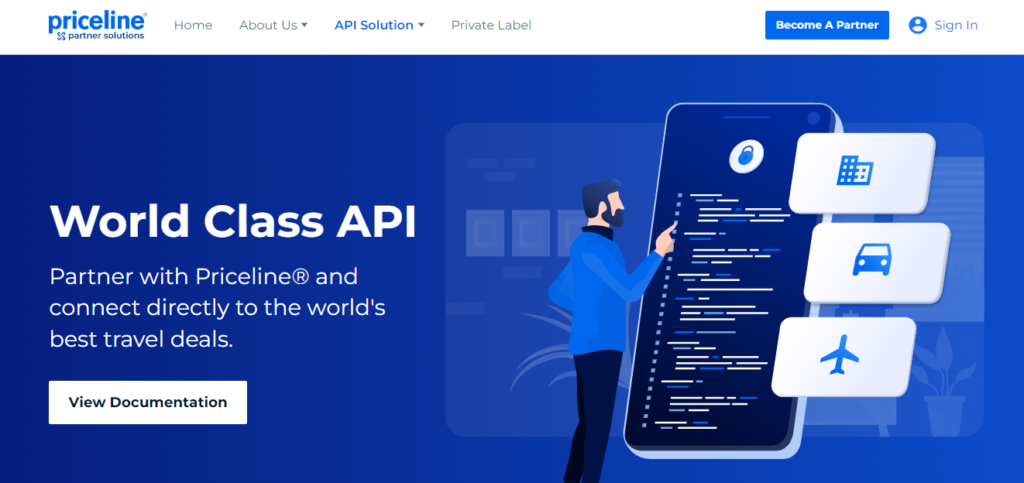 11. Travelopro Content API
This Travel API Provider offers a perfect Hotel Content API tool that gathers data from various sources and combines it on a single platform. It is a one-stop solution for all your flight and hotel queries, car transfers, and tour planners. So, your customers can easily access all the information needed at the same place without having to think much about it. They can easily book different villas, resorts, hotels, and apartments as per their choices and suitability.
Also, you can further use it to gather information about flights, tour packages, and car transfers easily. You can also use its API software solution to integrate with your operations so that your customers can directly make the bookings from you.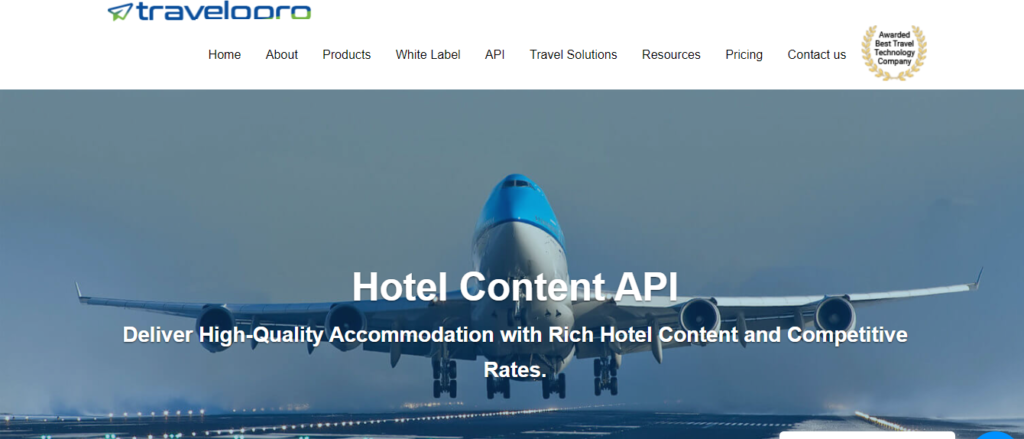 Final Words:
Travel companies are more centric towards API-based hotel reservation systems as it has successfully helped them to make their process smoother.
To meet up with the ever-changing demands and needs of the customers, it is equally important for both the hospitality and travel industry to be equipped with smart solutions like API.
This brings a sense of customer satisfaction among your clients and helps you to leverage your business profits.
Furthermore, the automated system helps you save your efficient time and cost, and brings improvement to your overall business operations.
Staying proactive in your business will eventually help in overall brand development.
So, what are you waiting for? Get a suitable hotel API for you today.