5 Price APIs For the Hospitality Industry: Choose The Best One
The rising bar of technology has advanced the methods used by hoteliers to optimize their strategies and generate higher revenue.
The concept of Pricing API for hotels has transformed the pricing strategies of the hospitality industry by providing them with real-time price intelligence.
These Price APIs today are commonly used to retrieve and analyze pricing data for hotels and competitors to stay ahead of the competition.
The information provided with such tools is used in various business activities like revenue management, strategic pricing decisions, and other marketing activities.
However, it is important to choose the right Price API as per your hotel business needs in order to use it efficiently and take the most out of it.
The right fit can elevate your business operations and can help you manage costs while optimizing your price strategies.
Thus, we have listed the top 5 Price APIs in the hospitality industry that can help you take your business to the next level.
The Top 5 Price APIs in the Hospitality Industry
1. Makcorps Hotel Price API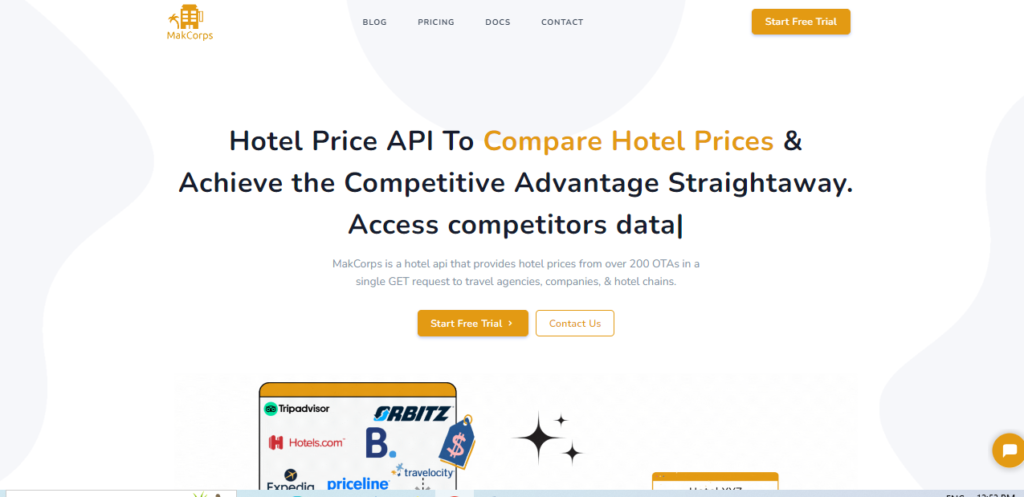 Makcorps Hotel Price Comparison API is one of the best APIs that provide reliable and real-time hotel pricing data, especially if you want to take a peek at the larger segment of the market in a short time.
It helps you stay updated with the current pricing trends of the market from over 200+ OTA platforms in a single GET request.
Furthermore, you can also analyze customer expectations and behavior by analyzing thousands of customer reviews and ratings posted by customers on the OTA platforms through a single channel.
2. Expedia API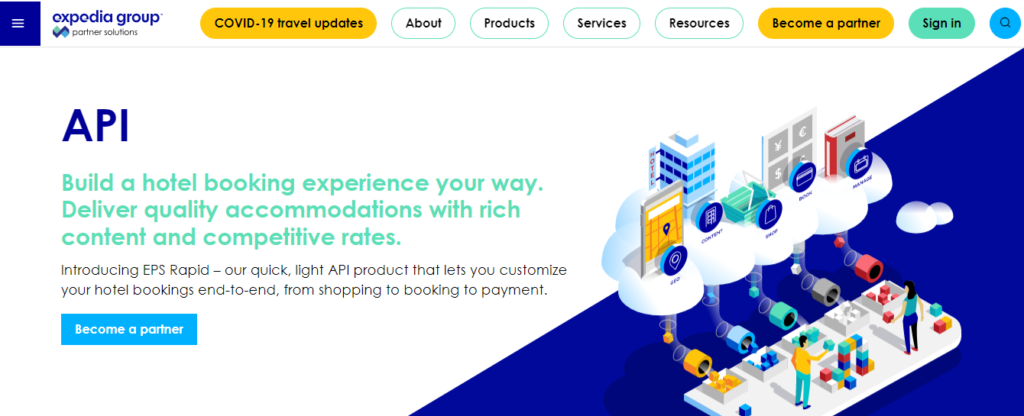 Expedia API is another power-packet Price API for your hotel business that isn't just restricted to providing you with trending pricing data.
It enables users to easily view and access pieces of information like availability, rates, restrictions, booking notifications, retrieval, and confirmation all from a third-party application.
It is a perfect choice for all those looking to take their business to the next level with a smart and reliable data process.
It employs an API key authentication model and is a single-purpose API that can be used easily by developers as well.
3. Priceline API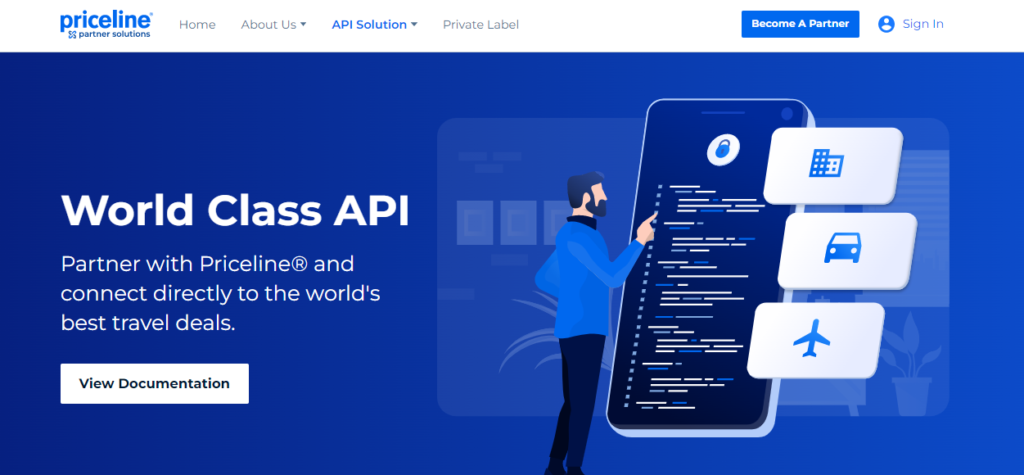 Priceline APi is part of Priceline Group which includes multiple OTA platforms in it.
Hoteliers can use this API to get the hotel prices dataset of multiple hotels through a single platform in minutes.
Priceline API is the perfect tool for hotel businesses looking to optimize their pricing strategies to boost revenue and profitability.
4. Hotwire API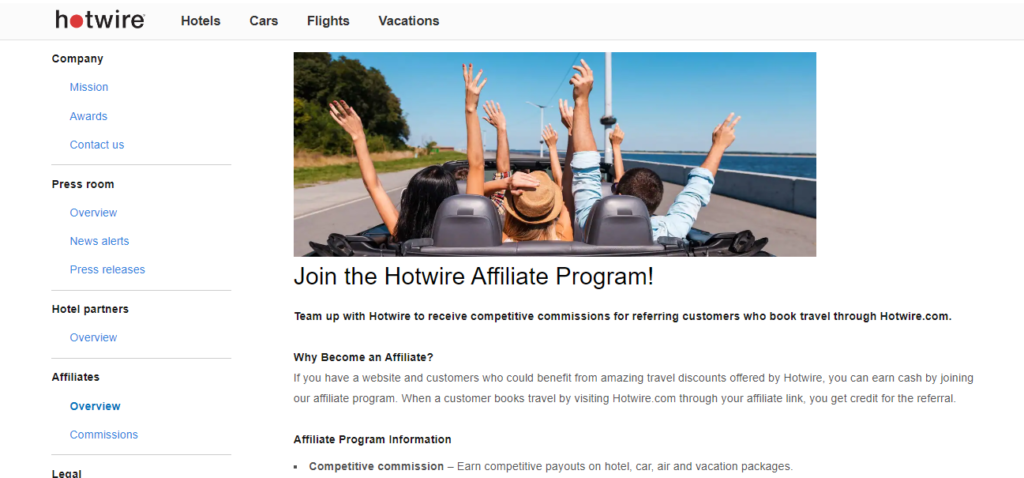 Hotwire API is another useful hotel price intelligence solution for businesses looking to stay on top of their competitors with exceptional dynamic pricing strategies.
It offers hoteliers access to search engines that provide results on great prices and deals.
It is also user-friendly so that you can easily utilize its best for your property.
5. Amadeus GDS API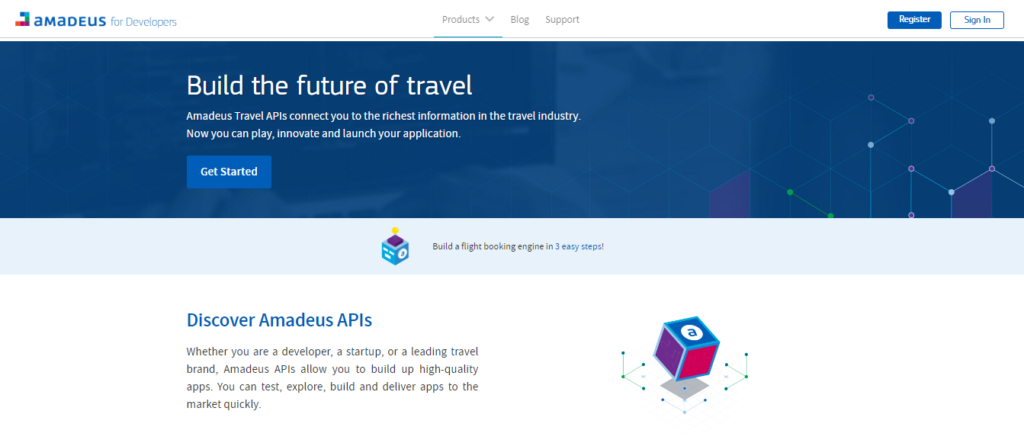 Amadeus GDS API aids hoteliers in providing processing services including search, pricing, booking, and ticketing in real-time to travel providers and travel agencies.
It offers a lot more than just real-time pricing data and provides the right kind of business intelligence they need.
You can utilize this solution for your hotel to leverage a majority of your business functions.
How to Choose the Right Price API?
There are some important factors that you need to keep in mind before you are all ready to get your price API for your business.
There are several factors that you need to keep in mind which will help you in the selection of the right Price API for your hotel business.
These are –
a) Integration – The Price APi you choose for your business must be easy to integrate with your existing systems. Look for an API that provides multiple integration options such as REST, APIs, or SDKs.
b) Data Accuracy and Reliability – The data provided by the API you choose must be reliable and accurate. Select only those APIs that provide data from reputable sources and offer a high level of accuracy.
c) Customer Support – The right price API, good customer, and technical support, and resources like documentation, tutorials, etc.
d) Pricing – The cost of a price API can vary widely depending on the level of service you require. However, you should choose a price API that fits in with your hotel's budget and also fulfills all the essential requirements of your business.
e) Security – The API must offer a high level of security to protect your business and customer data. You can check if it supports secure protocols like HTTPS and data encryption facilities.
f) Flexibility and Scaling Opportunities – Depending on the upcoming future scaling plans, you must choose an API that offers your flexibility and scaling opportunities. Choose an API that can be customized and adapted to your specific requirements to meet your needs.
Conclusion:
We believe that this information has scaled your knowledge of selecting the right price API for your business
By taking note of the above-mentioned points that you need to consider before getting yourself in the process, you can benefit in numerous ways.
It helps you save costs, choose the right fit of technology for your business as per your business model, and can help you turn the tables to your side.
So, what are you waiting for?

Select a price API that meets your business needs and provides the data and features you require to make informed pricing decisions.
Additional Resources:
Here are a few resources that you might be needing for setting the optimum pricing of hotel rooms: