How To Set Best Available Rate Pricing Strategy For Your Hotel?
Dear hoteliers!

Are you working round the clock, but those booking slots are still looking like a ghost town?
And your prospective guests?
Are they enjoying your competitor's tantalizing rates?
Hold on, though.

There is a secret remedy to your troubles – "The Best Available Rate Pricing Strategy." Think of it as a VIP pass that balances your need for full rooms, and the customer's love for value, and beats your competition.
The best available rate pricing strategy will help you to put a full stop to your struggles and increase your hotel bookings.

Let's get started with learning what this strategy is and how it works.

What is the Best Available Rate Pricing Strategy? And How Does It Work?
The best available rate (BAR) pricing strategy is a pricing model mostly used by hotels that focus on providing the lowest price a guest can book a hotel room for a given day. It's also known as Best Rate Guarantee (BRG).

BAR rates are typically fixed, non-refundable, and not included with other discounts or promotions for the hotel room.
It helps hoteliers to boost customer satisfaction, enhance competitiveness, increase bookings, and even maximize their revenue.

Here is how the BAR strategy work-

The Best Available Rate (BAR) is a pricing strategy that adds dynamism to the room rates in hotels. Instead of a fixed price for each room night, the rate fluctuates daily and hotels offer different prices to guests on different nights.
However, it's crucial to note that the BAR is exclusive to the room rate only. It doesn't accommodate any add-ons or extras such as corporate discounts or breakfast charges. The effective setting of the BAR could involve a percentage or fixed markup that swings between the floor and ceiling prices.
There are four primary factors that influence the BAR:

Occupancy rate (a higher occupancy rate indicates increased demand, leading to higher BAR)
Pricing strategy of competitors (your rate should be competitive to attract guests)
The season or day of the week ( rates can be higher during peak seasons, weekends, or specific days with high demand.)
Events (any significant event can substantially boost the BAR due to heightened demand.)

So, now you know how you can set BAR pricing strategy for your hotel rooms and all the 4 primary factors that you will need to come up with the right best available rate.
Information about factors like the occupancy rate of your hotel, season and day of week, and events in the city is easy to get, but the question is how would you possibly know what is the lowest pricing available in your city?
Well, for that MakCorps Hotel Price API is here. Check out how it can help you in setting the best available rate.
How Malcorps Hotel Price API Can Help You To Set The Best Available Rate For Your Hotel Rooms?
The Makcorps Hotel Price API provides hotel price comparison data, in JSON format, from over 200 online travel agencies (OTAs) for any specified location.
For getting hotel price comparison data from a particular city. You input a city name and fill in the other default parameters.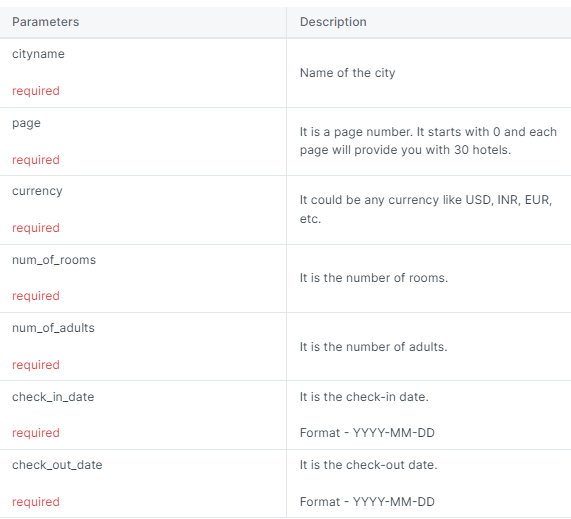 Then MakCorps API hands you the cheapest hotel rates, inclusive of tax and along with the hotel names and their prices on different OTAs.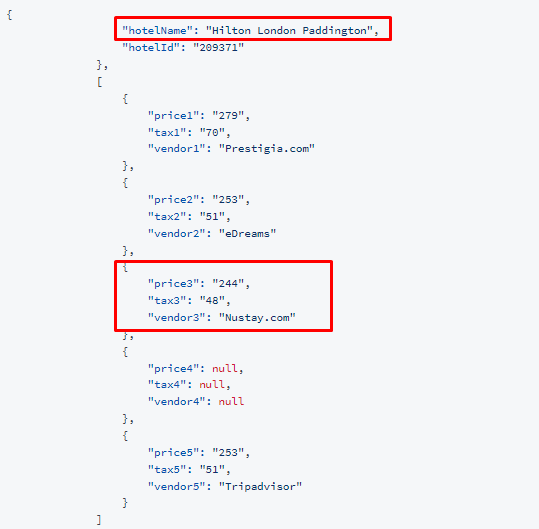 Armed with this data, If you run a hotel, you can attract more bookings by simply offering better rates than your competitors. And if you're a travel agent, you can find the best hotel prices for your clients.

To know more about how you can get hotel pricing data from MakCorps Hotel Pricing API, either you can read this documentation or watch the video below 👇
So, are you ready to use Makcorps Hotel API to get ahead of the competition?